Current Practice of angelo cuzalina (tulsa surgical arts)
Legal Fight
Right now (as of March 12th, 2015), there are 5 active cases (law suits) against angelo cuzalina in Tulsa Court.
Note: If there are any other patients of cuzalina who has doubts or questions about filing a case against lawrence angelo cuzalina, please feel free to contact me, I have already done good amount of research on him (angelo cuzalina) & if it can help you to get your justice, I would be happy to assist you.
cuzalina's Practice & Traffic at tulsa surgical arts
According to cuzalina, he use to perform over 1000 major surgeries every year (& lots of minor procedures too). However, that number may need to be updated, as below I have published couple pictures of cuzalina's practice & I will let you decide the rest.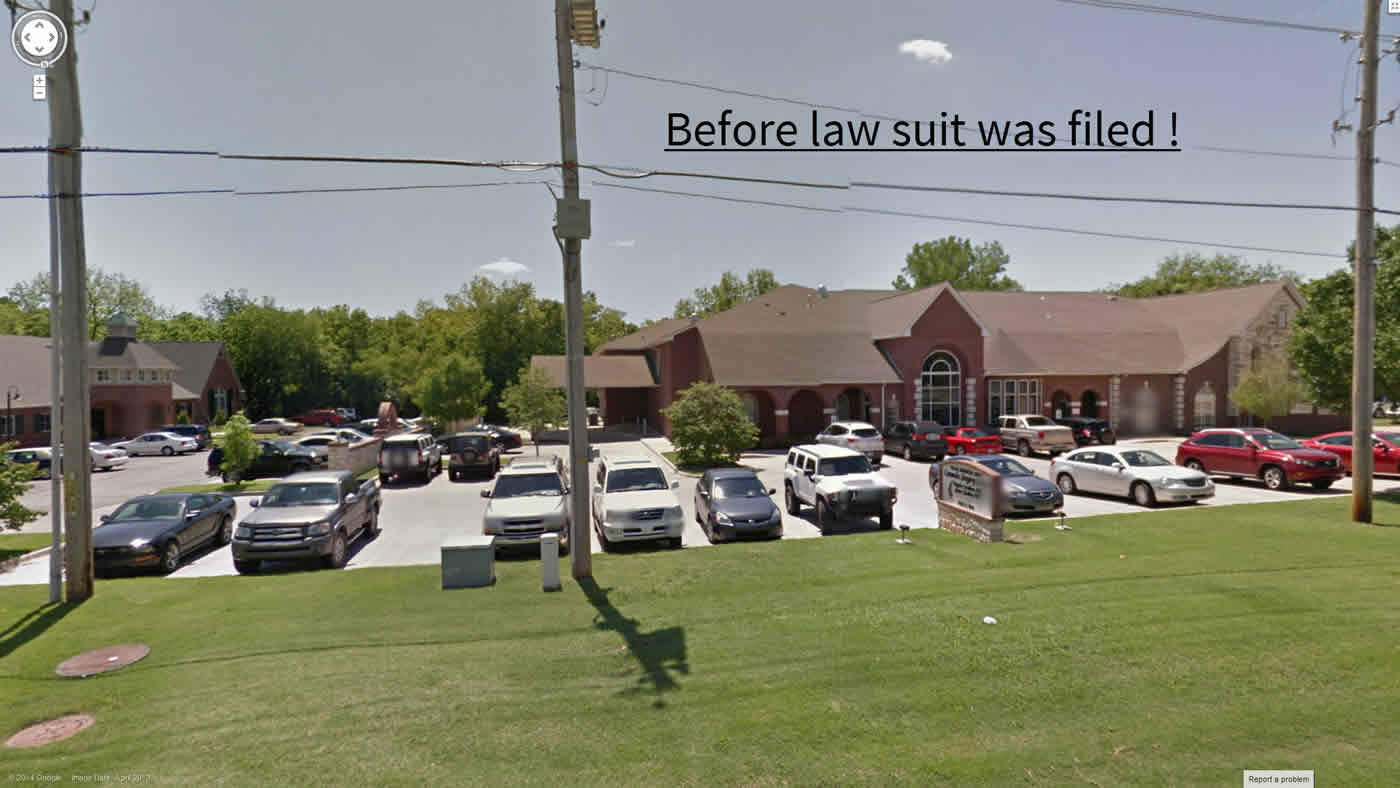 Image Source: Google. Image Date: April 2012.
---


Image Date: Aug 15, 2014.
---
I promise to publish more details, as soon as I am able to.