---
I know what I have lost & what type of pain I have lived through. I also understand that the nightmare cannot be undone & I will never be able to forget the terrible pain that I had to endure because of these failed surgeries.
These scars may stop hurting after some time - however the nightmares of these failed surgeries & the pain will last forever. I wish there was something I can do to perhaps forget this pain, at least for a little while. .......
---
Video with Pics
Few FACTS + Before/After Pictures.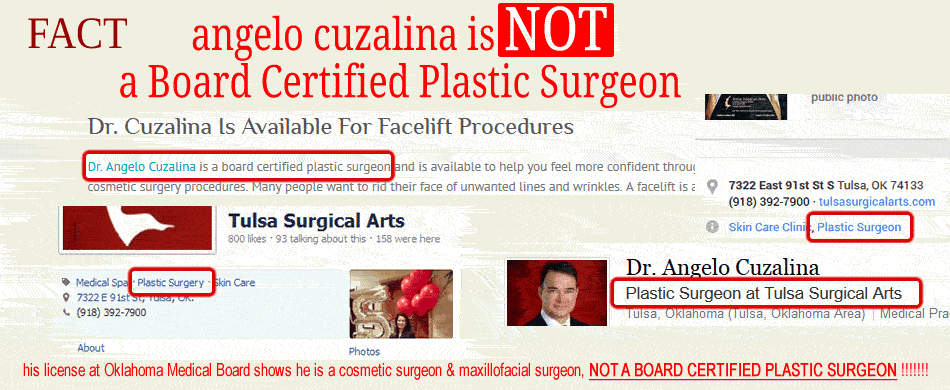 Truth & Honesty ??
Decide for yourself!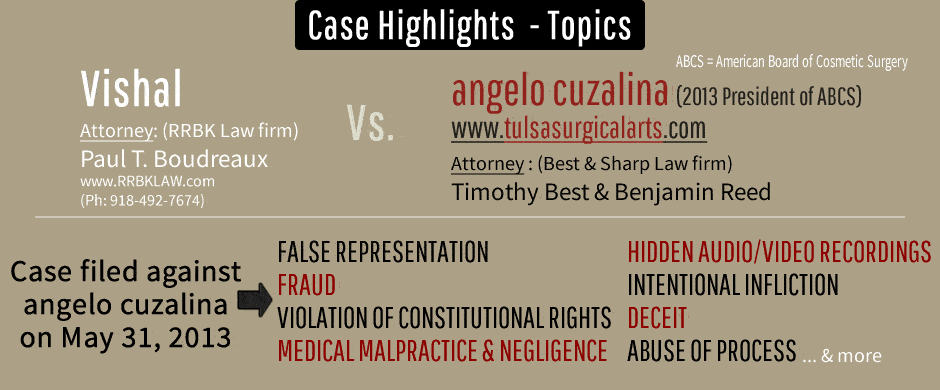 angelo cuzalina lawsuit topics
Ask yourself, what is going on??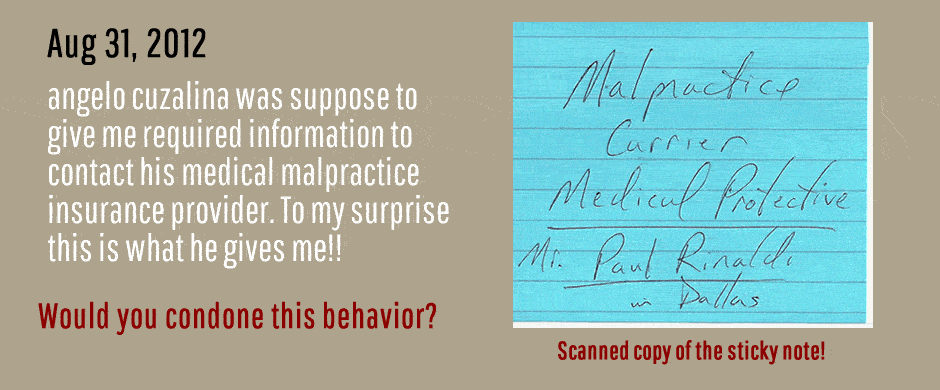 angelo cuzalina's Insurance Details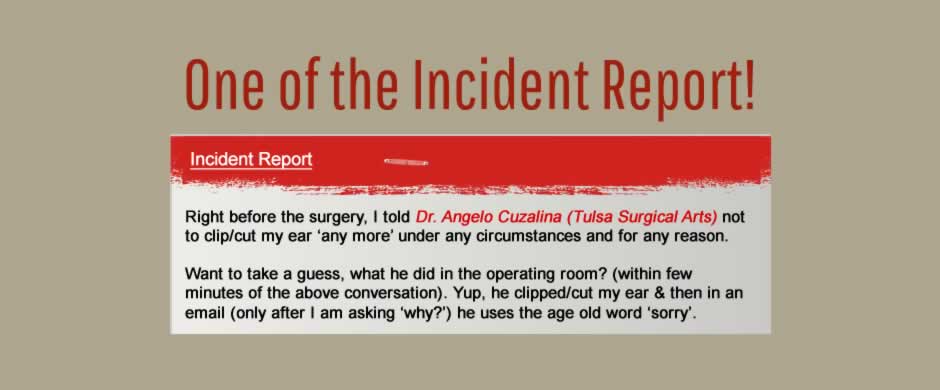 I told him not to..
but, guess what??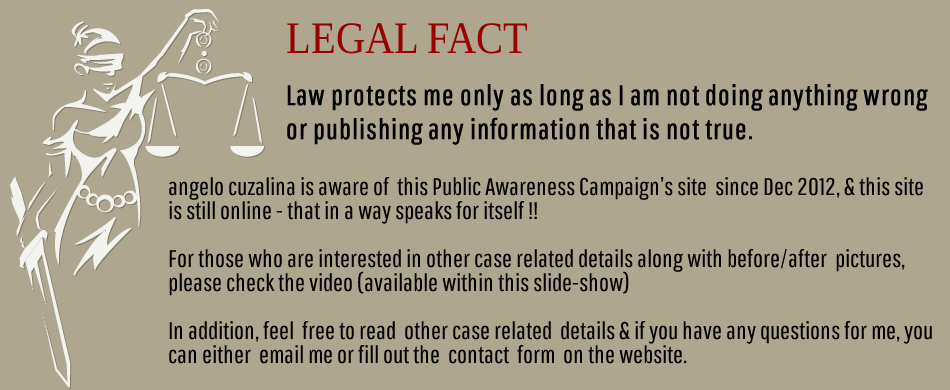 Legal Facts
1st Amendment Right
Only truth is proteced by Law!
I have been breathing through a tube since late Aug 2011.
(because of angelo cuzalina's failures)
Though I am able to remove this tube, (a) to clean the nostril or the tube, (b) when it gets extremely frustrating and/or annoying, However, it is generally for a short amount of time. I can't think of a day (since late Aug 2011) when I wasn't depended on the tube to breathe.
It sucks, , it's disgusting , it's frustrating, it's annoying & it also adds to the existing pain, but right now it is apparently the only way for me to stay alive.
---
In coming days, I will be adding at least below information (& more)
Time-line (i.e. dates for all surgeries, time gap between each surgeries)
Name of all the doctors who were present during the surgery.
Surgery Procedure Notes
On Feb 5, 2013 a letter was delivered to tulsa surgical arts (via Certified mail). I will publish a scanned copy of this letter & what happen (or did not happen) after that.
I also send a letter to American Board of Cosmetic Surgery with a complaint regarding angelo cuzalina. I will be publishing (a) Details related to that complain, (b)the response that I received & (c) Little bit info/details about the next letter that I will be sending to American Board of Cosmetic Surgery - hence making it an open letter.
---
Plastic Surgery Tulsa: angelo cuzalina reviews (aka My Plastic Surgery Nightmare)
My painful experiences (tons of surgeries & revision surgeries) with dr. angelo cuzalina of tulsa surgical arts led me to create this site. I hope this information can help others in making right decision & can save them from the nightmare that I had to live with.
---
Here are other words you can use to find this and possibly other similar sites:

angelo cuzalina
plastic surgery tulsa
angelo cuzalina reviews
rhinoplasty tulsa
dr. angelo cuzalina


angelo cuzalina tulsa
cosmetic surgery tulsa
cosmetic surgery oklahoma
tulsa surgical arts reviews
tulsa rhinoplasty review


tulsa surgical arts patient review
angelo cuzalina complaints
tulsa surgical arts lawsuits
plastic surgery tulsa reviews
My life is already ruined, dont' let this happen to you!!!